Vince DiCola 
Vince DiCola is a musician and film composer. In addition to writing the musical score for The Transformers: The Movie, he also wrote (or contributed to) the scores for Rocky IV and Staying Alive as well as other films and, more recently, video games. In years past, he has released a number of Transformers related material and has appeared at official Transformers conventions. In 2014, DiCola contributed to the background music for the Angry Birds Transformers game, and a year later contributed music to Transformers: Devastation. <We admire Vince because he just marked our Childhood with brilliant electronical music, which was one of the first composers for Transformers and Rocky IV>   
John Motson
So we all listened to him since 1996 on the FIFA Soccer video games by EA Sports. John Walker Motson, aka Motty, is an English football commentator. His career began in 1971 and he has covered over 1,500 games for television and radio, including covering all the major football championships: World Cups, FA Cups, and European Championships. John retired from live providing live television commentary in 2008, that year's Euro 2008 final was his last live television broadcast, however he continues to provide commentary on BBC's Match of the Day highlights. <We all growth with this fabulous commentator and he inspired us after all these years>
Satoru Iwata
Yes, Iwata achieved impressive things as Nintendo's leader, but he wasn't ordered ready-made from the corporate executive factory. Before he became president of Nintendo, Iwata spent more than 20 years in the trenches, involved in the nitty-gritty of game development. An ace programmer, Iwata was often the guy Nintendo called on if a project needed last minute help, or was stymied by a technical problem. As such, Iwata quietly made some of Nintendo's best games possible over the years. One of the greatest games ever is NCAA Basketball for Super Nintendo. This one's mostly on the list for novelty purposes. Yes, the President of Nintendo once worked on a college basketball game. Hell, I bet you didn't even remember an NCAA basketball game existed on the SNES. NCAA Basketball was the first "3-D" basketball game (it actually uses the Super Nintendo's Mode 7 graphics instead of polygons, so it's not true 3-D), and it's actually pretty fun if you adjust your expectations. Iwata's programming skillz were used to get the game's then-cutting edge visuals running smoothly (which, in the 16-bit era, meant around 10 fps).
Alph Lyra
Alph Lyla, also known as Alfh Lyra or Alpha Lyla, is Capcom's "house band" composed of Capcom developers. Their best known work is most likely the soundtrack of the popular fighting-game Street Fighter II.
Some well-known members of this band are: Yoko Shimomura, Isao Abe (aka Oyaji), Toshio Kajino, Syun Nishigaki (aka SYUN), Tamayo Kawamoto, Harumi Fujita, Junko Tamiya, Yasuaki Fujita (aka Bun Bun), Minae Fujii (aka Ojalin) and Manami Gotoh. Alph Lyla disbanded in the late 1990s.
Some of their works are featured on the following albums:
* Daimakaimura ~ G.S.M. Capcom 1
* Strider Hiryu ~ G.S.M. Capcom 2-
* Final Fight ~ G.S.M. Capcom 3
* Street Fighter II -G.S.M. CAPCOM 4-
* Captain Commando ~ G.S.M. Capcom 5
* Varth: Operation Thunderstorm -G.S.M. CAPCOM
* TENCHI WO KURAU II THE BATTLE OF CHI BI -G.S.M. CAPCOM
* Rockman X SRCL-2828
* STREET FIGHTER II ALPH-LYLA with YUJI TORIYAMA SRCL
David Wise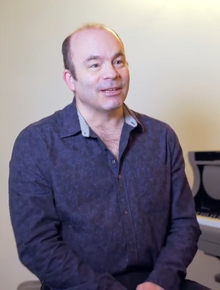 David Wise is a prolific and respected video game composer, known for being the main musician behind the acclaimed Donkey Kong Country series soundtrack. He was hired part-time to compose music for every NES Rare game since 1987.
He later worked as a full-time composer in Rare from 1994 until 2009, when he quit the company. After a brief hiatus he started working again as a freelance composer on various games, including the return to his most known franchise with Donkey Kong Country: Tropical Freeze.
Yasuroni Mitsuda
In 1994, he gave Square's vice president, Hironobu Sakaguchi, an ultimatum: let him compose, or he would quit. Sakaguchi assigned the young musician to the team working on Chrono Trigger. Mitsuda was allowed to compose the majority of the tracks for the game under the watchful eye of Uematsu, in the end arranging fifty-four tracks with Uematsu composing the remaining ten, having Noriko Matsueda assist him with one. The Chrono Trigger soundtrack proved extremely popular with fans.
Mitsuda revealed in 2004 that Uematsu offered to help him on the soundtrack after he developed a stomach ulcer due to his working so hard. Following Chrono Trigger, Mitsuda composed the soundtrack for Front Mission: Gun Hazard, again with Uematsu. According to Uematsu, Mitsuda worked so much that he eventually defecated blood out of stress and physical problems.
Following Chrono Trigger, Mitsuda also composed the music of Radical Dreamers: Nusumenai Hōseki, in 1996.
In 1998, Mitsuda went freelance, though he continued to work closely with Square Enix on projects such as Chrono Cross. A new acoustic arrangement of the music from Chrono Cross' was quoted by Mitsuda as planned for release in 2006, despite it being previously rumored to emerge in July of 2005. However, such an album has yet to be published.
S.S.T Band
The S.S.T.Band エスエスティーバンド, short for Sega Sound Team (1988-1989) and Super Sonic Team (1989-1993), was Sega's official in-house band from 1988 to 1993, specializing in rock versions of soundtracks of Sega's arcade games, for collection albums and playing in festivals. Consisting of six members, the band consisted of members that includes, keyboardist Kimitaka Matsumae and Hiroshi Kawaguchi, guitarists Koichi Namiki and Jouji Iijima, bassist Shingo Komori, drummer Takehiko Tanabe. Miyauchi and Komori would leave the band in 1990 and be replaced by keyboardist Takenobu Mitsuyoshi, bassist Masato Saito. Tanabe would leave the band in 1991 and be replaced by drummer Hisanori Kumamaru. Usually, some of these albums that were released would consists of two especially recorded versions of the game soundtrack and the rest would consist of the game's original soundtrack. After the band members went their own ways, they would find themselves involved in other Sega projects. Mitsuyoshi would be responsible for the soundtrack to Virtua Fighter, Daytona USA and the two installments of Shenmue and Matsumae would be involved in Sega Rally and Virtua Fighter 3